a. Introduction of Bac Son
The Bac Son bus is a reputable, professional bus company with many years of experience. The bus company operates many routes across the country, including the route from Hung Yen to Son La. With good service quality, Bac Son bus from Hung Yen to Son La has attracted many customers, becoming one of the most chosen bus companies on this route.
b.Bac Son's image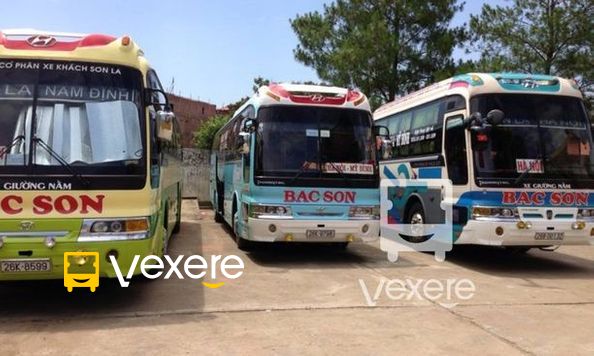 c. Departure and arrival time of Bac Son bus to Son La from Hung Yen
Departure time in Hung Yen: 20:15
Arrival time in Son La: 02:27
Time for Bac Son bus to ride to Son La from Hung Yen is about: 6.2 hours
d.Bac Son bus pick-up points
e. Bac Son bus drop-off points
f. Bac Son bus fares from Son La from Hung Yen
g. Review the quality of Bac Son bus
Bac Son bus is rated with an average score of 2.2/5 based on 23 reviews of customers who have experienced this bus company's service.
h. Information of Bac Son companies
Bac Son bus office at Hung Yen: