a. Introduction of Nhat Minh
Among the bus operators from Phu Tho to Hai Phong today, the Nhat Minh bus receives a lot of attention from domestic and foreign customers. The operator is always ready to listen and improve the comments from customers, promising to bring passengers the most perfect trip experience. In addition to a quality bus fleet, and comfortable interior, Nhat Minh bus to Hai Phong from Phu Tho also scores points with passengers through the door-to-door shuttle service, helping customers save maximum travel costs.
b.Nhat Minh's image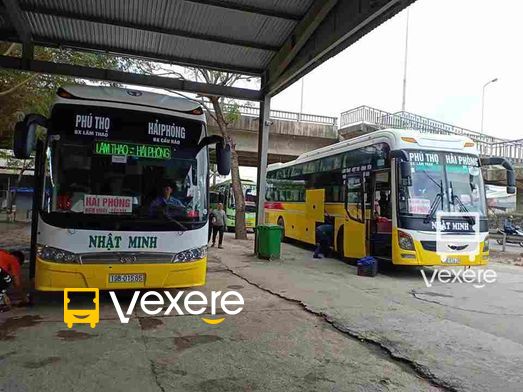 c. Departure and arrival time of Nhat Minh bus to Hai Phong from Phu Tho
Departure time in Phu Tho: 06:15, 14:00
Arrival time in Hai Phong: 6:15, 14:00
Time for Nhat Minh bus to ride to Hai Phong from Phu Tho is about: 0 hours
d.Nhat Minh bus pick-up points
e. Nhat Minh bus drop-off points
Bến xe Cầu Rào
Dụ Nghĩa
Ngã tư Cơ Điện
f. Nhat Minh bus fares from Hai Phong from Phu Tho
g. Review the quality of Nhat Minh bus
Nhat Minh bus is rated with an average score of 0.0/5 based on 0 reviews of customers who have experienced this bus company's service.
h. Information of Nhat Minh companies
Nhat Minh bus office at Phu Tho: