a. Introduction of Manh Ha
The Manh Ha bus from Thai Nguyen to Nghe An has been operating in the field of passenger transport for many years, so it is trusted and chosen by many customers. Since its establishment, the bus company Manh Ha bus has focused on exploiting and providing passengers with the best quality rides. That's why it is always the name that is remembered by passengers whenever there is a need to travel on this route.
b.Manh Ha's image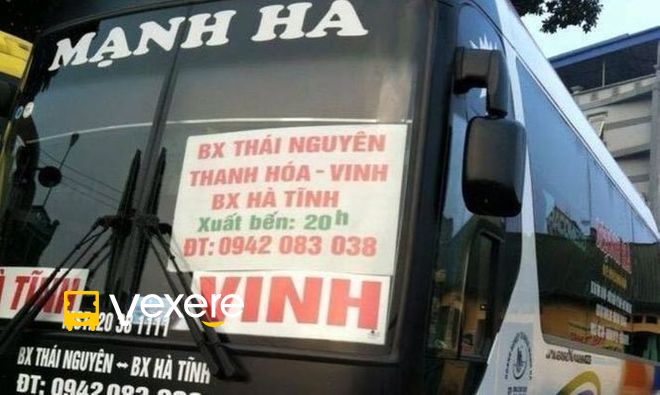 c. Departure and arrival time of Manh Ha bus to Nghe An from Thai Nguyen
Departure time in Thai Nguyen: 18:30
Arrival time in Nghe An: 01:24
Time for Manh Ha bus to ride to Nghe An from Thai Nguyen is about: 6.9 hours
d.Manh Ha bus pick-up points
Bến xe Trung tâm Thái Nguyên
e. Manh Ha bus drop-off points
f. Manh Ha bus fares from Nghe An from Thai Nguyen
g. Review the quality of Manh Ha bus
Manh Ha bus is rated with an average score of 2.2/5 based on 6 reviews of customers who have experienced this bus company's service.
h. Information of Manh Ha companies
Manh Ha bus office at Thai Nguyen: