a. Introduction of Ly Nghia
Referring to the top bus operators on the route from Hai Duong to Son La would be remiss if we did not mention the Ly Nghia bus. The trust and support of hundreds of thousands of passengers every year is the main motivation for this operator to improve and maintain its leading position in the hearts of customers. Compared to the common ground, the ticket price of Ly Nghia bus to Son La from Hai Duong is quite reasonable and suitable for most customers, including students and budget travelers.
b.Ly Nghia's image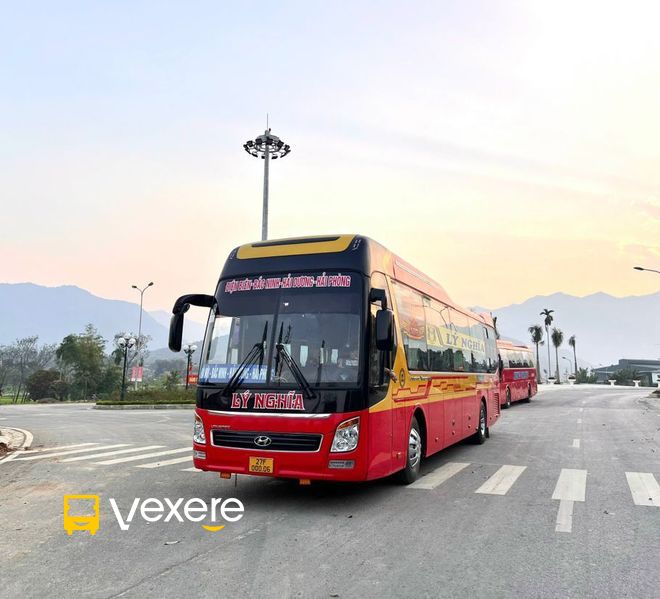 c. Departure and arrival time of Ly Nghia bus to Son La from Hai Duong
Departure time in Hai Duong: 15:00, 15:30, 16:00
Arrival time in Son La: 23:18, 23:48, 00:18
Time for Ly Nghia bus to ride to Son La from Hai Duong is about: 8.3 hours
d.Ly Nghia bus pick-up points
Bến xe Phú Thái
Khu công nghiệp VSIP Hải Dương
Thành phố Hải Dương
e. Ly Nghia bus drop-off points
Khách sạn Hương Sen
Thành phố Sơn La
Thị trấn Thuận Châu
f. Ly Nghia bus fares from Son La from Hai Duong
g. Review the quality of Ly Nghia bus
Ly Nghia bus is rated with an average score of 4.3/5 based on 6 reviews of customers who have experienced this bus company's service.
h. Information of Ly Nghia companies
Ly Nghia bus office at Hai Duong: