a. Introduction of Ly Nghia
Many customers when traveling on the route from Son La to Hai Phong now trust the service of the bus company Ly Nghia. Most customers are satisfied and want to continue using the service of this operator in the future. Ly Nghia bus to Hai Phong from Son La is always ready to listen and gradually improve the shortcomings, giving customers the best trips.
b.Ly Nghia's image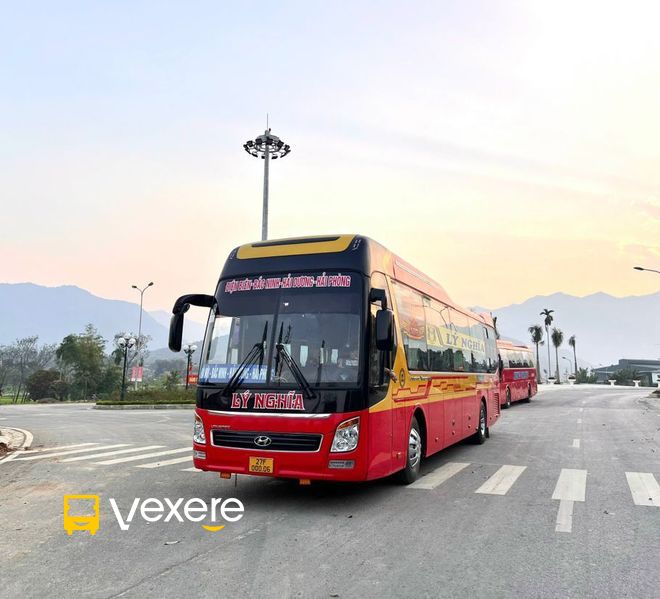 c. Departure and arrival time of Ly Nghia bus to Hai Phong from Son La
Departure time in Son La: 19:30, 21:00, 23:30
Arrival time in Hai Phong: 04:12, 05:42, 08:12
Time for Ly Nghia bus to ride to Hai Phong from Son La is about: 8.7 hours
d.Ly Nghia bus pick-up points
Khách sạn Hương Sen
Thành phố Sơn La
Thị trấn Thuận Châu
e. Ly Nghia bus drop-off points
Bến xe khách Thượng Lý
Ngã tư Quán Toan
f. Ly Nghia bus fares from Hai Phong from Son La
g. Review the quality of Ly Nghia bus
Ly Nghia bus is rated with an average score of 4.3/5 based on 6 reviews of customers who have experienced this bus company's service.
h. Information of Ly Nghia companies
Ly Nghia bus office at Son La: